"A Scout is trustworthy, loyal, helpful, friendly, courteous, kind, obedient, cheerful, thrifty, brave, clean, and reverent."
For an organization to see its 10th, 20th, or even 50th birthday is a testament to the dedication of its members and the honor of its cause. When an organization lasts to see its 104th birthday, it demonstrates the organization's values can last the test of time.
Boy Scout Troop 406 has been a staple of the Beaver community since its inception in 1915. It is one of the oldest troops in the country and one of the only troops that has been chartered continuously.
Scouting has many benefits to it, as it allows youth to try new things, provide service to others, build self-confidence, and serves as reinforcement in ethical decision making.
"Even if you only spend just a year in scouting, you're going to take something away," said Kevin Selavko, troop leader.
Children can first get involved in scouting by joining Cub Scouts, which is open to boys and girls in kindergarten through fifth grade. Beaver's Cub Scout Pack is Pack 406. Although the children are technically the participants, parents are heavily involved in this level of the organization as they pitch in to plan activities.
The traditional Scouting experience is for youth ages 11-17 years old. Boy Scouts is now called "Scouts BSA" as girls are allowed to participate starting in February 2019. A big difference between the Cub Scouts and the Scouts BSA organizations is that in Troop 406, the Scouts themselves manage the organization with little direction from adult leaders.
An important component about being a Scout is earning merit badges. There are over 135 merit badges pertaining to subjects such as sports, crafts, science, trades, and business.
"Some of the youth find their passion through earning merit badges and eventually pursue a career in something they studied," Kevin explained.
On my honor I will do my best to do my duty to God and my country and to obey the Scout Law; to help other people at all times; to keep myself physically strong, mentally awake, and morally straight.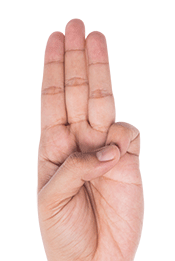 The Scouts also participate in a variety of other educational and service driven activities. Troop 406 holds an annual food drive, rakes yards, marches in the Beaver Memorial Day parade, places flags on the graves of veterans in Beaver Cemetery on Memorial Day, holds a flag retirement ceremony, fundraises during Garrison Day and volunteers during the Tusca-Ridge Garden Club Annual Nature's Bounty & Greens Sale at Beaver United Methodist Church. The troop camps out once a month (even in winter) and takes an annual trip.
The highest achievement a Scout can earn is the Scouting's highest rank, Eagle Scout. To reach this rank, at age 17 the scout must meet a series of requirements and complete a service project. They must decide on the service project, get it approved by various councils, and coordinate the project from start to finish.
Only about 4% of Boy Scouts become Eagle Scouts, but Troop 406 has had 88 since its inception, with 16 being completed in the last four years.
"The youth typically join with friends or become good friends with their fellow scouts, and then they motivate each other to stay involved and do bigger and better things," Kevin said. "It also has a lot to do with the adults involved. Our troop is lucky to have adult leadership that's highly motivated."
Browsing the list of Eagle Scouts, one can see the familial bonds that tie the scouts together as fathers, sons, and cousins are mentioned years apart as they carry on the scouting tradition.
"Scouting helps you be more rounded and find value in character, fitness, citizenship, and leadership," said Kevin.
If you're interested in having your child get involved in Cub Scouts, contact Abel Witmer at CubsPack406@gmail.com or learn more at www.pack406.us. If you are interested in having your child join Scouts BSA Troop 406, text Kevin Sevalko at 724-624-2119. The troop meets Mondays at 7:00 p.m. at the First Presbyterian Church.