A look back at Daniel A. Moore's career as Chief of Beaver VFD
From the Volunteer Firefighter Magazine, July 1957  —   Submitted by John Grosskopf
"Once a fireman, always a fireman,' is an old phrase, but in the case of Daniel A. Moore, it has been extended to "Once a fire chief, always a fire chief." Better known to the people of Beaver as "Dan," Moore served his fellow citizens for over 50 consecutive years as chief of Beaver's Volunteer Fire Department.
During his near half century at the helm, Beaver's volunteers have compiled many enviable records, but Chief Moore is most proud of the fact that not one home or apartment house in the community has been destroyed by fire since he became chief in 1908. "The credit belongs to the more than 250 volunteer fireman who have served in the department during those years and not to myself." Dan commented while talking over old times.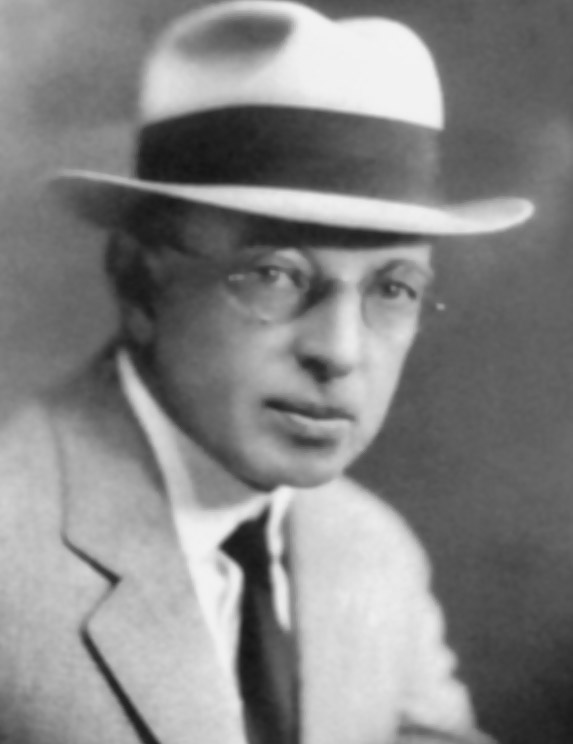 "Fireman are public spirited citizens who want to do something for their neighbors, and often risk their lives doing it," he proudly declared as he recalled many old friends with whom he battled countless fires down through the years.
Dan was nominated to head Beaver's volunteers, those many years ago. Just six months after becoming a fireman, by James T. Anderson, Sr, a local businessman. It was 47 years later on June 1, 1955 that Chief Moore returned the gesture by directing the efforts of 180 volunteer fireman from six departments in battling a blaze that destroyed Mr. Anderson's furniture store in the heart of Beaver's business district. It was the community's second costliest fire in history with losses estimated at nearly $200.000. The remarkable and most important thing about the blaze is that the business establishments on either side of the store were saved. The entire city block was in jeopardy of being turned into ashes by leaping flames and sparks flying from the raging fire. As in all fires, whether it be a small brush fire or one such as the Anderson blaze, Chief Moore uses the same operation of attack. He takes a position where he can see what's going on and also be available to all firefighters for instructions and information reports. At the furniture store fire, Dan assumed his command post in the center of Beaver's Main Street on an orange crate borrowed from a nearby fruit market. Fireman from the rear of the building, the sides and the roofs of adjacent buildings all knew where to locate him to report on latest development's and receive instructions. "I like to know what's going on at a fire and have the full picture in my mind," he said. "You can't direct a fire if you're climbing around a ladder or running through the building."
The fire which destroyed the main portion of the Beaver County Courthouse on May 26, 1932 was the most serious the borough of Beaver experienced during the years Dan has guided the county seat firefighters. Although it was a great loss to the county, all the irreplaceable records were saved along with a new portion of the building that had recently been built. Dan had fireman from seven departments pouring 12 streams of water into the blaze. It was started when flames from a painter's blow torch ignited birds' nests in the dome of the structure, he recalled. Many of his fireman were overcome by thick smoke in a heroic effort to locate the source of the inferno, which was between the roof and the ceiling of the top floor of the building.
Going back over the memory filled years, Dan notes that the Cook Anderson lumber yard fire was the major fire his boys were called to extinguish on July 5th, 1920. Beaver's volunteers, aided by other nearby departments, poured water from 21 lines of fire hose into the raging fire for 24 hours before bringing the flames to a halt. The lumber company, covering an area as large as a city block, was destroyed, but all the surrounding homes were saved.
Down through the years, Dan's volunteers have risked life and limb while performing their invaluable service. As many volunteer fireman, Dan said," get a big kick out of licking a fire." Equipment was far from what it is today, he recalls. It consisted of a hose reel wagon and ladder truck, both hand or horse drawn and an old hand pumper that had been purchased in 1836 for $75.00 from Philadelphia. The department now boast a 75 foot aerial ladder truck, a pumper truck capable of pouring 750 gallons of flame choking water per minute, a panel emergency tool truck, containing auxiliary equipment, and last but not forgotten, the $75.00 hand pumper of 1836 vintage, which can still dampen the opposite side of Beaver's wide Main Street with a sizeable stream of water.
"Many hours each month are given up by Beaver's volunteers in training, drills and cleaning and inspecting equipment." he quickly points out. That same equipment in the hands of Beaver's well drilled fireman is a combination that saved a number of buildings in the community over the years. Chief Moore's volunteers are a business like and efficient team from the time the local siren sounds until they have the last spark snuffed out. Dan Moore served as Chief from 1908 until 1958.